All Pollock stairlifts are tailored to the needs of individual customers and their individual homes. Designed and manufactured in the UK, our stairlifts are fully compliant with British Standards and fully guaranteed for 12 months. We fit and maintain stairlifts across Northern Ireland and, no matter what challenges we face, we provide you with a solution that is elegant, quiet and efficient.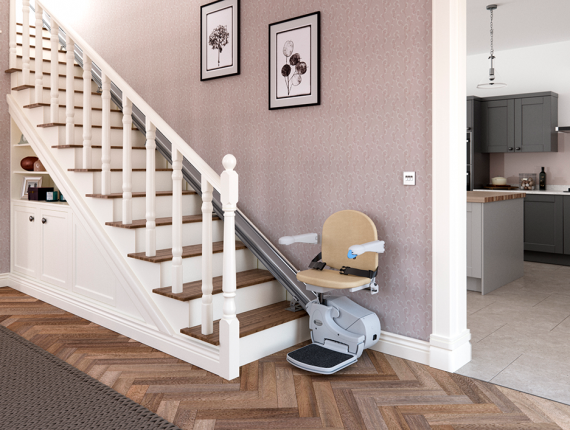 Our straight stairlifts are suitable for stairs that travel in a straight line.
Our curved stairlifts are designed to travel round staircases that bend or spiral.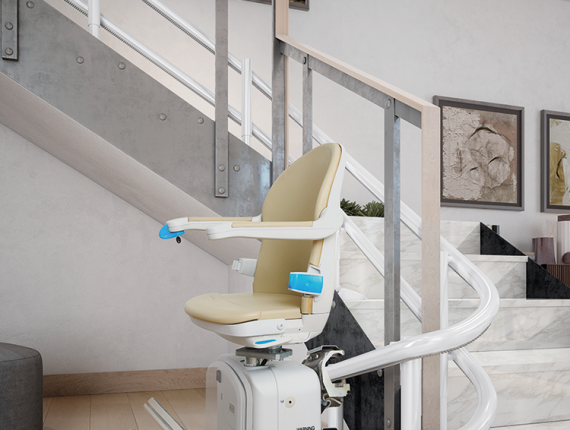 Benefits of Pollock Stairlifts

Professional advice
Our friendly teams of advisors are on 24/7 to advise you and your service agreement will ensure that your lift is operating safely for years to come.

Expert design
Our range of stairlifts have been created to suit different needs and budgets using knowledge gleaned from users, healthcare professionals and our own experience.

Advanced features
Our stairlifts can have a powered swivel seat, folding footplate and battery backup. They have two remote controls as standard so they can be called just like an elevator.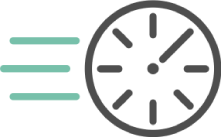 Emergency installation
Our dedicated service and installation team are professionally trained to install any stairlift within a matter of hours and always ensure total suitability for you and your needs.

Ease of use
All our stairlifts are operated by pressing or holding the large, robust toggle or joystick in the direction of travel. The toggle's location at the end of the seat arm, leaves the arm rest clear to provide support.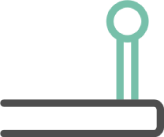 Safety a priority
Pollock stairlifts have safety sensors on the power pack and footplate, designed to stop the lift if it meets any obstruction. They also come with a seat belt as standard.
Quick to install and no mess
Everything was done in a professional way from the surveyor to the installer. Cannot fault the service.
Very good service. We are very pleased with the stair lift.
Fields marked with an * are required